Self-Adhesive Velcro to keep drawer organizers from sliding around by Tatertots and Jello
--check out her drawer organizational project—pretty cool!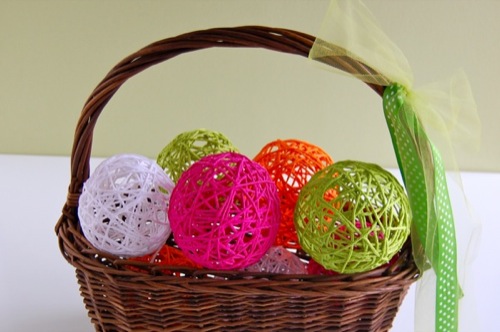 Yarn Ball (with tutorial) by Make and Takes
How cool are these?  So many options….
Canning Jar Soap Dispenser by Blissfully Content
I am sorely tempted to make this for my kitchen.  It would be so much nicer than the big bottle of dish soap.
Mom Cave by Simply Mod Mom
I am ever so looking forward to having my special space back.  I have a plan formulating in the back of my head.
Chocolate Mug Cake by Buttermilk Cottage
Honestly though—with how this week has started out—I think this could be the BEST idea of all.
I hope that these bits of bloggy inspiration help you find your creative mojo.